Tedbaker —
UX & UI
Ted Baker is a global lifestyle brand offering menswear, womenswear, accessories and everything in between. I covered a range of digital design work, including editorials, designing and coding new email templates, improving the user experience across all territories.
Tedbaker,
2019
Colour by Number Editorial
Holiday Shop Editorial
Cottoned On Collection Email Design
FR Menswear Email Design
Tedbaker - Delivery icons
Customers would often scroll down to the footer to click through to the delivery & returns page while on the PLP, therefore leaving the product page. As a quick fix, I designed various icons to feature on the PLP to give customers the key information they needed.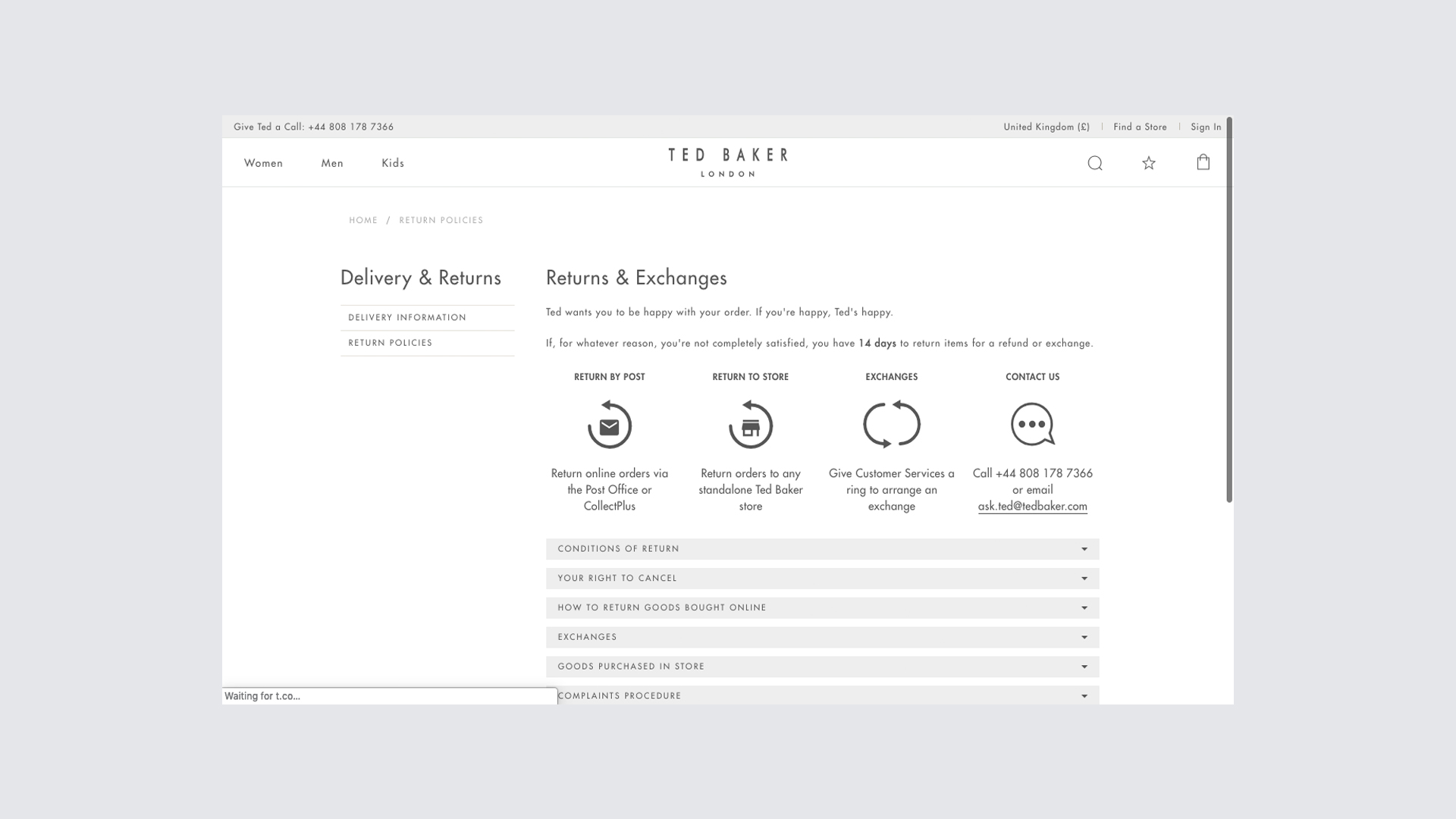 Tedbaker - Price slider

The click-through rate on sort by price was very high, so to help our audience refine their selection a price slider was introduced. The slider would feature on the PLP filters, enabling the customer to easily filter out products that do not fit their budget, which saw an increase in conversion rate.